Subscribe to ZYZZYVA
ZYZZYVA is a San Francisco journal publishing fiction, nonfiction, poetry, and visual art by the best writers, poets, translators, and artists working in our backyard—and beyond. Every issue offers the thrill of discovering new voices, and the satisfaction of reading new works by award winning and established authors. Subscribe to enjoy a year of the acclaimed publication that "is consistently one of the most interesting, thought-provoking and daring journals around."*
*—Daniel Alarcón
International Orders
International orders are welcome. Shipping costs will be calculated at checkout.
Please contact us with any questions.
Single issues of ZYZZYVA
Load More
ZYZZYVA Bundles
Load More
ZYZZYVA Merchandise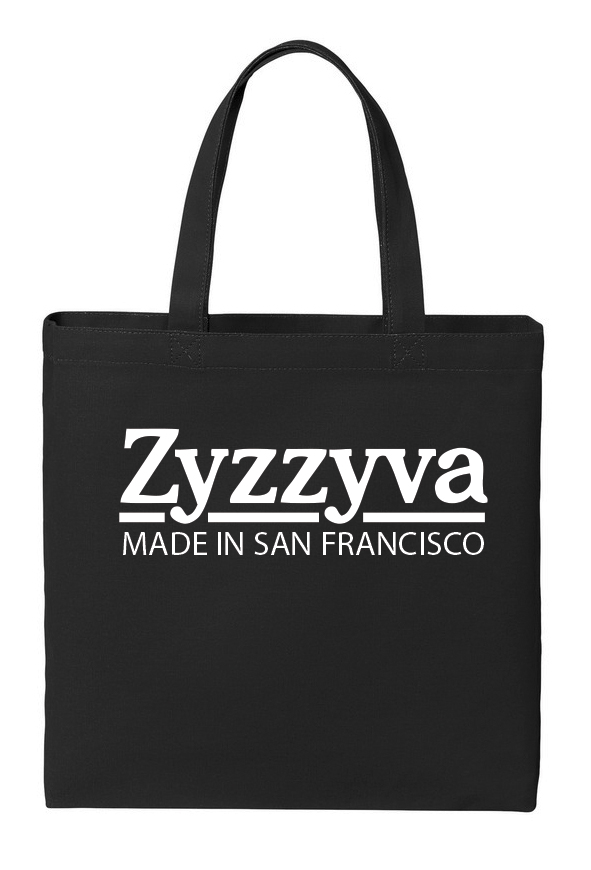 ZYZZYVA Tote Bag
100% cotton, black, lightweight tote bag. Dimensions: 15.25" wide × 15.75" high. $20 + shipping.
Buy Now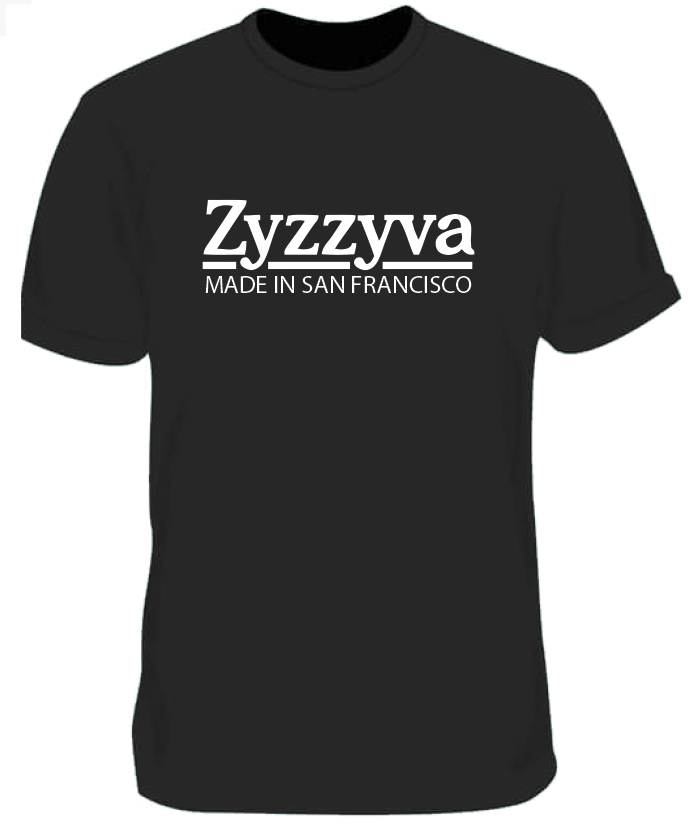 ZYZZYVA T-Shirt
100% cotton. Available in black in a range of unisex sizes. $22 + shipping.
Buy Now
ZYZZYVA Anniversary Anthologies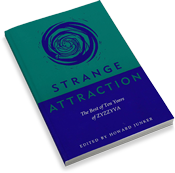 Strange Attraction:
The Best of Ten Years of ZYZZYVA
Features poetry, fiction, scripts, and essays from more than 40 writers, including Francisco X. Alarcón, Sherman Alexie, Kate Braverman, Po Bronson, Dennis Cooper, Peter Coyote, Tess Gallagher, Philip Kan Gotanda, Thom Gunn, Robert Hass, Jane Hirshfield, Garrett Hongo, August Kleinzahler, Philip Levine, Jess Mowry, Gary Snyder, Octavio Solis, Elizabeth Tallent, William Vollman, Lois-Ann Yamanaka, and others. $20 (338 pages; paperback). Sold out!
Buy Now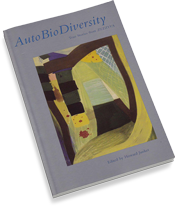 AutoBioDiversity:
True Stories from ZYZZYVA
27 autobiographical pieces commemorate ZYZZYVA's 20th anniversary. Featuring F.X. Toole (on being a cut man in boxing), Brenda Webster (on psychoanalysis as a way of life), Judith Barrington (on life as a "soft butch" lesbian), plus Victor Davis Hanson, Susan Parker, Eve Pell, and many others. $14.95 (272 pages, paperback). Limited supply.
Buy Now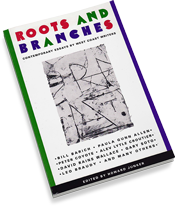 Roots and Branches: Contemporary Essays
by West Coast Writers
"A superb collection" —George Plimpton

"[It] will carry you happily through the insomnias of the night. You will emerge refreshed and smarter than you were the day before. This is a terrific book of essays." —William Kittredge

More than 30 essays by such writers as Blair Fuller (who recalls an early experiment with LSD), David Harris (on doing time as a war resister), Paula Gunn Allen (who explores her Lebanese heritage in New Mexico), plus Bill Berkson, Lawrence Ferlinghetti, Gary Soto, David Rains Wallace, Peter Coyote, James D. Houston, and others. $10.95 (286 pages; paperback). Very limited supply!
Buy Now