In celebration of Earth Day, we present Lauret Edith Savoy's essay "The Geology of Us: To be a Responsible Citizen of Earth" from Issue No. 113 in its entirety: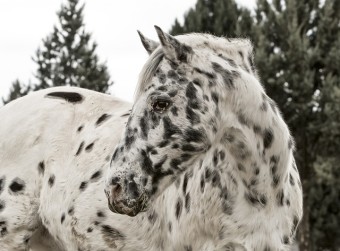 The following is based on a February 20th talk given at the Kenan Institute for Ethics at Duke University, as part of the Institute's "Facing the Anthropocene" project.
Like you, I am grappling with what it means to be a citizen of Earth. It goes without saying that we live in an unprecedented time. Human beings have become a dominant force in global environmental change, responsible for altering the world's atmospheric, oceanic, and land systems. Each of us could make a long list: global climate change, an accelerating rate of extinction and losses to biodiversity, changes to global elemental cycles (such as nitrogen and carbon), and so much more.
In this country, though, disintegrated thinking and living—and a fragmented understanding of human experience—leave too many not realizing why any of this matters. Consider these words by biologist E. O. Wilson. He wrote, "Our troubles arise from the fact that we do not know what we are and cannot agree on what we want to be. The primary cause of this intellectual failure is ignorance of our origins."
So let me offer a few thoughts that reflect on the Anthropocene in ways that may not often be considered—words that ask us to think about history and who "we" are. And to give you a sense of who I am, I'd like to tell you some of my own path to understanding, a path that began in childhood through an "alien land" and "land ethic" to my recent book Trace: Memory, History, Race, and the American Landscape. As a young child I imagined I was a horse, a wild Appaloosa full of speed. I'd run fast—up and down sidewalks, around playgrounds and our yard—just to feel wind rush with me. But when the world moved beyond sense, I began to run from what I feared. Riots near our home in Washington, D.C. left burned, gutted remains of buildings I knew. The "so-called" war in Vietnam joined us at dinner each night as our TV aired footage of wounded soldiers, of crying women and children, of places with names like Khe Sanh, My Lai. Assassinations of men my parents
called "good men" meant anyone—my parents, my friends, or I—could disappear at any Continue reading →