Workshops Remote Writers'
As we all adhere to social distancing and sheltering in place in the fight against the COVID-19 pandemic, ZYZZYVA will continue to offer our Writers' Workshops, in a slightly altered format.
These three-hour courses will be conducted over Zoom's conferencing service, with varying class sizes. Courses will include a craft lecture and generative writing prompts from the instructor, as well as group discussion.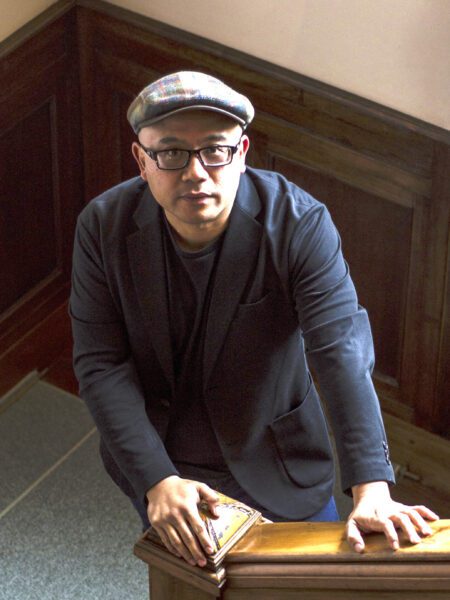 What Makes a Great Scene? with Lysley Tenorio
December 11, 2021
11:00 am – 2:00 pm PST
(Applications closed)
About this workshop
You know the saying: good artists borrow, great artists steal. In this class, we'll aim for greatness, examining the ways contemporary fiction writers render scenes in their work. How do they use this building block of narrative to generate drama and suspense, and to develop both external and internal conflict in their fiction? How do they use dialogue, internal monologue, and action to develop character, in order to give readers an immersive emotional experience? By studying the strategies used by these celebrated authors, we'll learn to use their techniques for our own work. This  class includes close readings and discussion, in-class writing and sharing work. Recommended (but not required) readings will be sent to students one week before the class.
Lysley Tenorio is the author of the novel The Son of Good Fortune, and the story collection Monstress. He is the recipient of a National Endowment for the Arts fellowship, a Whiting Award, the New American Voices Award, a Stegner fellowship, and the Rome Prize. His stories have appeared in ZYZZYVA, the Atlantic, Zoetrope: All-Story, and Ploughshares, and have been adapted for the stage in San Francisco and New York City. He is a 2021-22 Radcliffe Fellow at Harvard University, and is a professor at Saint Mary's College of California.
Application Guidelines
Please submit a fiction manuscript (short story, flash fiction, or novel excerpt) of no more than 1,250 words (roughly 5 pages double-spaced). Note: manuscript will not be discussed during class as this workshop is focused on craft discussion and generative writing prompts.
The non-refundable application fee is $15. Accepted applicants will be informed by December 3, 2021. If accepted, the fee to attend is $150.