Tag Archives:
Adrienne Celt
Adrienne Celt's Invitation to a Bonfire (256 pages; Bloomsbury) is a novel delightfully unconcerned with passing literary trends. Celt has her eye trained on the past, on both the esteemed literary works that have influenced her and the massive social upheaval that was the Russian Revolution. Invitation to a Bonfire opens on the young Zoya Andropova, an orphan of the Revolution who makes her way to safety in the United States only to become the victim of petty cruelties at New Jersey's prestigious Donne School. Zoya observes the strange customs and practices of American culture while finding solace in tending …Continue reading →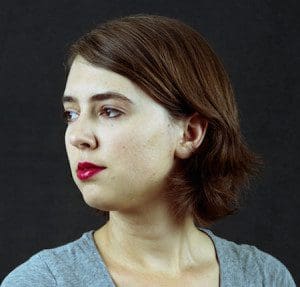 Adrienne Celt's first novel, The Daughters (W.W. Norton/Liveright), won the 2015 PEN Southwest Book Award and was named a Best Book of the Year by NPR. Her writing has been recognized by the PEN/O. Henry Prize, and her fiction has appeared in Esquire, The Kenyon Review, Epoch, Prairie Schooner, and Ecotone, among other places. She also publishes a webcomic at loveamongthelampreys.com.
Her work of fiction, "Big Boss Bitch," which she describes as "my horror story about the first female president," appears in the Winter issue. The "horror," by the way, isn't in the fact of having a female president, but what happens to said female president. The following is an excerpt, but if you'd like to read Celt's story in its entirety, you can get a copy here.
I'm not entirely sure where I happened upon Adrienne Celt's beautiful first novel, The Daughters (272 pages; Norton/Liveright), which is out in paperback in early June, but entering its world was like entering a beautiful fever dream: ornate, occasionally frightening and sad. Celt's world, peopled by four generations of Polish and Polish American women, tells the story of Lulu, a famed opera singer who loses her voice and sifts through her family's stories to locate a way forward for herself and her newborn daughter. Celt's work has appeared in Esquire, the Kenyon Review, and her story "Big Boss Bitch," a …Continue reading →