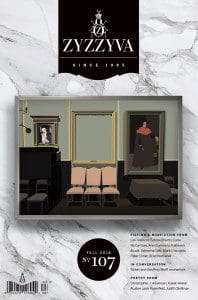 The woman began as an idea, as so many women do. She couldn't be entirely beautiful, because that would stretch credibility too far. She couldn't be ugly, either, though. A face with just enough lines that on a man it would be called rugged or handsome; but let's put a little makeup on to smooth the edges, hmm? For clothing a pantsuit, and sometimes a skirt. Recognizable brands made invisible through smart cuts and conservative hemlines. And let's make sure she smiles. A little razzle-dazzle. You can see how her husband found her pretty, once.
We picked out our woman in Oklahoma. Six weeks of traveling throughout the MiddleWest before we got results. Casting would've been easier in California or New York, but these days people always look for the provenance, and why include an elitist factor that will just have to be explained away? This girl screams Real America, the way a cheerleader would in the last quarter of the game. She was runner-up Homecoming Queen, 1979. Now she helps her dad run a cattle ranch; the grass is so green it's blue, so blue the horizon bleeds into the sky.
That is, she helped her dad. Until she started helping us.
We picked her up off the street. She was walking around looking for a leather worker to repair a pair of stirrups. "He switched storefronts," she said. "Can you believe it? Same sign, same everything, but move it down a block and a half and I can't pick the damn place out. Been coming The Sheridan Press here for the past twenty years." Her laughter was self-effacing, aw-shucks, and revealed a few too many smile lines beside the eyes. But these could be handled with a deft concealer brush. We asked if there was someplace we could go talk. About what? she wanted to know. A proposition. What kind? Well. How would she like to serve her country?
*
It doesn't take a lot of persuading to get someone to accept a mantle of power. We were counting on that. And also on the fact that she wouldn't read too far into the fine print before signing on the dotted line, and didn't have too many ideas for what needed to change in our great nation. General concepts, inarticulable feelings: great. A new day for America. Stand up for the little guy. It was convenient that she still used male pronouns; not everyone does. Even people you don't expect to be vehicles for inclusivity slip and say "they" instead of "he," though the grammar books won't back them up. One less thing we would have to coach her on. She teared up a little when we told her she was just what the country needed, and that, too, is a talent that can't always be taught. Just enough emotion at just the right moment. Powerful, but soft. Like a blanket that's put through the wash a hundred times, a thousand.
*
Always get the last word.
Updates and special offers straight to your inbox.
Keep up with the latest from ZYZZYVA by subscribing to our newsletter.
By subscribing, you agree to our Terms of Use and acknowledge that your information will be used as described in our Privacy Notice.
Our job is to give the people what they're clamoring for. In moderation, of course. Figure out what they desire and then turn it into something they actually need, like those terrible chocolate chip cookies your mom makes with grated zucchini inside. The people wanted a woman, but they didn't understand in what capacity. So many different kinds out there, and only us to find the right one. Welcome, open, elusive, chagrined. She wanted to be president, but only after we told her so.
The campaign trail was a dream. A few hiccups in the primaries from those on our side of the aisle who couldn't see the bigger picture. But once we hit the main stage, things clicked into place. Sometimes after giving a speech she'd start to walk away from the mic and then turn around, flashing a last grin for the cameras. We hoped it would trigger some vestigial supermodel response, a little glimmer of unattainable warmth between the thighs. The newspapers called her a strong woman and a force to be reckoned with, and she was quickly spoofed by variety shows and ambitious comedians. Her name was in the headlines every day. We hardly had to try.
*
Now, we aren't sure exactly when people started looking to their politicians and expecting to see a mirror, but these days that's the game we're playing. Everyone knows it. People turn on the TV and want their better selves reflected back. It can be a boon: much easier to find someone folksy than a genuine visionary, a policy miracle. An empathetic, systematic, deep-digging go-getter with both eyes on the prize. Not to mention the grace to get through all those interminable dinners with foreign dignitaries while carrying off couture.Even a well-fitted tux can start to feel restrictive after a few roulades de marmelade avec une glace vanille, if you know what we mean.
(As a side note, this is one area of diplomacy we identified early on in which women actually shine brighter. They have generations of experience saying, No, it looks lovely, but I couldn't possibly, well maybe just one bite. Like how women do well in submarines because they're designed, as it were, for interpersonal conflict resolution. It's a scientifically proven element of nurturing.)
But the mirror. The mirror. At last the country figured out that anyone could hold one, and they began to get tetchy about it.They wanted to project their dreams into the nethersphere by ticking off a box in a booth—which we admit is a beautiful idea. But it takes planning to make it work. People drop mirrors all the time. They crack.We needed something scratch proof, not too heavy, classically designed. The pride of Inola High School, OK, and a prize-winning member of 4-h. Pliable, friable, and a decent physical specimen. Don't judge: they look at physical fitness when choosing the crew for those submarines, too.
There were no problems to speak of until we got her into the office, and even then we were distracted by the early flurry of activity. An indepth special with a bevy of design blogs showing off the new Oval and discussing her selections from the National Gallery. A sit-down with the most sentimental evening news anchor talking about how young she was when she lost her mom, and her own struggles with raising three children at the same time as managing so many heads of cattle. "Heads of state, now," the anchor joked. Madame President laughed, that same unpretentious chuckle that made our knees weak outside the Stop-n-Chop cafe.
Still, we should've seen the signs—no one wants to talk about family planning right after dinner, while sipping a postprandial highball. Her target demographic was people with televisions; there were certain types of female she could be for them, but not every type. Maternal, yes, but only a mama bear when it came to protecting the country from outside threats of the sort we'd earmarked. Easier to pretend that she'd never had a period or bought a box of Tampax—that was one benefit of a post-menopausal candidate, even if it lost us points on sexual charisma. Better to let her appeal be a little bit confusing. A girl in a mink coat who smells like dad's cigar. A show-jumper who doffs her cap at the end of the rodeo and lets her hair tumble down onto her shoulders while she sweats.
One day, in a meeting with the Joint Chiefs of Staff, she made a joke about breastfeeding in the War Room. Afterward, there was whispering in the hallways, interns giggling in pantyhose and bad suits. We snapped and told them to get back to work, and they did—but all the girls had a little extra pep in their step. Some unrecognizable jus as they imagined, even as a gag, something they'd never before thought possible. The boys looked nervous. We couldn't blame them.
When we talked to the president about taking care with what she said around impressionable young staffers, she didn't share our concerns. "Kids," she snorted. Her mannish laugh relaxed us. The distinct impression she gave was of someone thinking something dirty, but not quite ready to say it out loud. Still, when we complimented her brooch she gave us a strange look—one we'd never seen before. It didn't get any better when we said it must be hell to spend so much time in heels. "Hmm," she said. Then she told us she wanted to go on Crossfire.
She stretched her concept so slowly that, at first, we didn't even notice. The morning of the White House Christmas Party she walked into a briefing without any makeup, and snapped at a page who told her she looked tired. "Have to show up as a clean slate before they make me camera-ready," she said. "Boy, are they going to layer it on. Damned if I'm going to wash my face twice just to give you the illusion I'm well-rested." Little things added up, and we brushed them off, as we would the dandruff on her shoulder. Lovingly. Sometimes with Scotch tape, or one of those lint rollers they sell in the impulse aisle at Target, though she smacked our hands away. At a rally we'd been careful to position as "church-going" instead of specifically "pro-life," she made everyone cry with her story about a hometown girl getting pregnant too young and still graduating from high school on time. But then, at the last minute, she turned thoughtful. "I remember," she said, "how that girl came up and told me she felt like her body didn't belong to her anymore. She thought life was sacred, of course, but she asked me, isn't my life a little sacred, too? And I said, Oh honey." The room was quiet. Then the president smiled, to tentative applause.
It wasn't so much the things she did: pummeling Congress for weeks until they introduced a bill to enforce the testing of rape kits; visiting with dignitaries in flats instead of the shoes that slimmed her ankles; taking meetings while her husband was out of town, so he couldn't offer a veneer of approval for those—not us!—who thought he should. No. It was the fact that she wouldn't listen to us when we offered gentle corrections. "The American people don't want—" we began. And she said, "Hogwash. My name's the one they checked off in the voting box." Later that week she  gave a national radio address with no lipstick. Yes, it was radio, but we were all in the room, and a photographer was present. On our request, he shot the whole event without film.
OK, we thought. OK. We can fix this. We pep-talked our reflections, slapped ourselves on the cheek to stimulate creative thinking without that jittery aftereffect you get from too much coffee. We did a little bit of cocaine. At about 4:00 a.m. one of us lay back on the couch and looked up at the ceiling, making one of those fingerboxes people use when they want to indicate they're looking through a camera. Directorial as all hell. What if, he said, we had her, but it wasn't her?
We all laughed. The pot had really loosened us up, and only made a few of us too sleepy. The caverns of our minds were open, the walls throbbing and glistening with portent. Potential. I mean, the directorial one continued, we have the tech, right? For some reason this was a really funny sentence and we all started giggling again, and couldn't put a lid on it for at least fifteen minutes, at which point the room grew silent as the gravity of the idea settled over our shoulders.
We did have the tech. We were pretty sure.