Tag Archives:
U.S.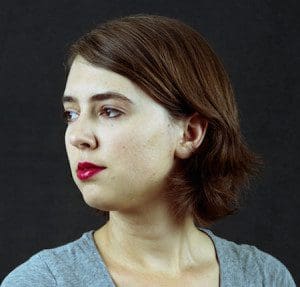 Adrienne Celt's first novel, The Daughters (W.W. Norton/Liveright), won the 2015 PEN Southwest Book Award and was named a Best Book of the Year by NPR. Her writing has been recognized by the PEN/O. Henry Prize, and her fiction has appeared in Esquire, The Kenyon Review, Epoch, Prairie Schooner, and Ecotone, among other places. She also publishes a webcomic at loveamongthelampreys.com.
Her work of fiction, "Big Boss Bitch," which she describes as "my horror story about the first female president," appears in the Winter issue. The "horror," by the way, isn't in the fact of having a female president, but what happens to said female president. The following is an excerpt, but if you'd like to read Celt's story in its entirety, you can get a copy here.
Diego Enrique Osorno is the author of El Cartel de Sinaloa: Uno Historia del Uso Politico del Narco (The Sinaloa Cartel: A History of the Political Use of the Narco) and La Guerra de Los Zetas (The War of the Zetas). Osorno was awarded the Proceso International Journalism Prize in 2011, and his nonfiction on Mexico's drug war, "The Battle of Ciudad Mier," was published in ZYZZYVA's Spring 2012 issue.
His nonfiction piece about his beloved deaf-mute uncle Geronimo, "A Cowboy Crosses the Border in Silence," appears in the Spring/Summer issue of ZYZZYVA. It's a thoughtful examination of a singular life, and a rare look into the world of deaf Mexican immigrants and their community in the United States. The work is translated by Emma Friedland, who is the editorial director of the website the Borderland Chronicles. The following is an excerpt.