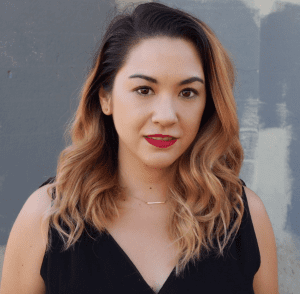 Aja Gabel's first novel, The Ensemble (352 pages; Riverhead), reminds me of why I first, long ago, might have fallen in love with reading. It's immersive and sweeping, featuring ambitious professional musicians—Jana, Brit, Daniel, and Henry—who form a string quartet. Walter Pater posited that all art aspires to the condition of music; I don't know if I agree (that "all" makes me nervous), but I've thought for years that there isn't nearly enough writing about music, and musicians. (A few exceptions I love include Thomas Mann's Doctor Faustus, James Baldwin's "Sonny's Blues," Thomas Bernhard's The Loser, and now The Ensemble.)
Gabel and I spoke over email about Baldwin, point of view, YouTube performances, and, of course, music.
ZYZZYVA: We've talked about our shared past lives as would-be professional musicians. Can you tell me about yours, and about what led to your leaving it behind?
AJA GABEL: "Leaving it behind" is the right phrase to use, but it's something I had real trouble doing. I started playing violin when I was 5 and switched to the cello when I was 10. I played very intensely until I was about 22, until I finished college. I mostly played chamber music, but studied privately and performed solo as well. It became clearer earlier than that, though, that I wasn't going to be the sort of conservatory-going, professional career-chasing musician I'd dreamed of being when I was younger. I don't think I accepted that clarity for a while, though. I continued studying and playing anywhere and everywhere throughout my twenties. I didn't really let it go—I mean really let it go—until I went to Provincetown to start writing this novel. That was the first time I didn't take my cello with me when I moved. Not playing every day opened up this space in my brain, enough landscape for an entire novel about the pursuit of music to take hold. Unfortunately, that meant my skill level quickly dissipated. I can still play, but I wouldn't do it publicly.