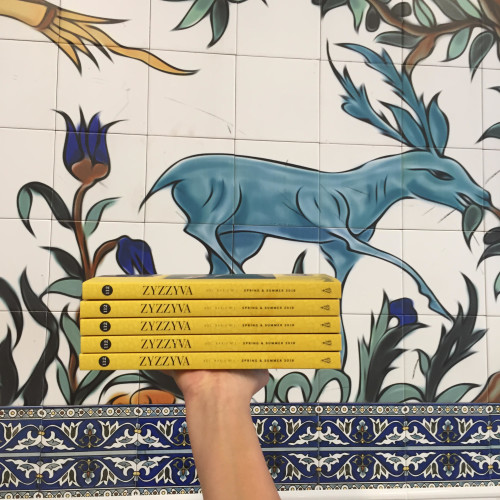 Here's a sampling of some of the writing in Issue No. 112, which you can get today with a subscription to ZYZZYVA:
San Francisco Loved Us Once, an essay by JOSHUA MOHR: We stampeded to this magnificent speck known as San Francisco because we were too queer, too punk, too arty. We were the wrong color or born with the wrong genitalia. We were too fat or too tattooed or too sick or our own family simply despised us. Other places, we were easy targets. We were gristle trapped in a bully's teeth. So we flocked here because it called to us, San Francisco summoning, saying, "All are welcome. All are loved." And we basked in that affection. And we found ourselves. Granted, that San Francisco is now dead, dismantled in the name of Tech. Our surrogate mother has pushed pushed us away, allowing only the wealthiest into her arms. The whitest. No black or brown skin. No artists. A place once synonymous with prodigals and immigrants is now a country club. But for a long time, this place was a sanctuary of misfits. It was my home. I moved here when I was seventeen and came of age on its streets.
Always get the last word.
Updates and special offers straight to your inbox.
Keep up with the latest from ZYZZYVA by subscribing to our newsletter.
By subscribing, you agree to our Terms of Use and acknowledge that your information will be used as described in our Privacy Notice.
La Voix Du Sang, a short story by NATALIE SERBER: There'd been an incident. Vince was in custody. They drove in silence, each lost in his or her own version of what had happened to their sweet and eager boy. In Trina's version things came too easily to Vince. Sure, he did fine in school, was satisfied with his effortless B's, handsome and athletic enough. Vince loved the drums, weed, and girls. All things his father had loved, still loved. But unlike his father, who rose to every challenge, Vince gave up things he couldn't master quickly. Their garage was cluttered with his expensive jetsam; lacrosse sticks, an empty aquarium, amps, a guitar. Friends, too, had been tossed aside. Whenever he felt bored or a slip in status, Vince resorted to teasing with a cruel edge. Trina had witnessed it in her own living room. Adept at discovering weakness (perhaps he'd be a politician), he had mocked a good-looking boy, a talented guitar player, calling him Corn Niblet, all with his arm slung around the boy's shoulder. In Lewis's version of what had happened, their boy took no risks, surrounded himself with mediocrity. He was the best house in a middling neighborhood. "Breaking and entering?" Trina said.
Casa Nirvana, a short story by OLIVIA PARKES: "Edgar, in God's name, why? They'll have you playing Yahtzee, or finger-painting, and say you're suicidal if you opt out. Even convalescing is a group activity in those places. And you're fine, we're fine." Edgar lowered the paper and shrugged. "I've always liked hotels. There comes a time in a man's life when he would like to see a buffet at breakfast." His bowl of Fiber One cereal had gone soggy at his elbow. "Every day?" she asked. Edgar nodded, and in six days he was gone. Now, almost a year later, Mitzy wanted to move back down to their old room. It sweltered upstairs in the summer and the nights spent navigating a dark corridor in the abandoned hours, her bladder like a burning drum, had led her to appreciate the luxury of an ensuite bathroom. Alone, however, the house still felt strange to her, and it was easier to sleep if she could pretend it belonged to someone else. Edgar, she knew, would not be coming back, so Mitzy moved back downstairs into the master bedroom and set about converting it.
Read these pieces in full by subscribing to ZYZZYVA, or just ordering Issue No. 112.