April represents National Poetry Month, intended as a way to spread awareness and appreciation of poetry in the United States. To celebrate, each Wednesday we will be taking a deep dive into both ZYZZYVA's recent and distant past to share some choice selections. For the third week of April, we present Austen Leah Rosenfeld's poem "Creation Myth" from ZYZZYVA No. 107, Fall 2016: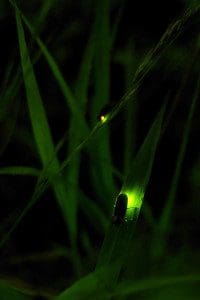 In the beginning, there was only darkness.
Not the dark of the prairie at night,
fireflies nestled like hot pearls in the grass.
Always get the last word.
Updates and special offers straight to your inbox.
Keep up with the latest from ZYZZYVA by subscribing to our newsletter.
By subscribing, you agree to our Terms of Use and acknowledge that your information will be used as described in our Privacy Notice.
More like the sense of something
approaching, weaving a black basket in the sky.
Days came and went without epiphany.
Then the world began to materialize.
It was like coming down out
of the clouds in an airplane:
miles of snow-scented wheat,
white-tailed deer and wild turkey.
The people had a feeling
somewhere their lives were already lived.
They heard a narrator
in the cornfield, a voice like a flashlight
in the barn of the future.
Austen Leah Rosenfeld's poems have appeared in AGNI, Salmagundi, Indiana Review, and other publications. She lives in San Francisco. Two of her poems appear in ZYZZYVA No. 107, available for purchase in our store.