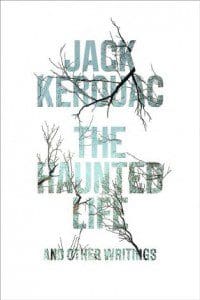 Years ago, when novelist Alexander Chee couldn't sell his first book, a literary agent told him, "The first novel you finish isn't always the first novel you publish." The agent was right.
Hunter S. Thompson, for example, wrote his first novel, the autobiographical story of a boozy Kentucky boy in the city titled Prince Jellyfish, in his early twenties. After numerous literary agents declined it, Thompson shelved the manuscript and finished a second novel called The Rum Diary, which Simon & Schuster released in 1998, nearly four decades after he had completed it. And just last month, De Capo Press published Jack Kerouac's lost, semi-autobiographical novella The Haunted Life, seventy years after Kerouac wrote it. It isn't the Beat author's first novel. That title goes to The Sea Is My Brother: The Lost Novel, penned in 1942. Nor is The Haunted Life Kerouac's only "lost" novel; both it and The Sea Is My Brother took seven decades to reach print. The troubled twenty-two-year-old supposedly left the manuscript of The Haunted Life in a New York cab. But the novella surfaced in his friend Allen Ginsberg's Columbia University dorm room closet, and much later in 2002, it sold at Sotheby's for $95,600.
*
It might be true that the first novel you write isn't the first novel you publish, but like many writers sitting on a finished manuscript, I used to want to publish mine anyway. It isn't simply the first novel I've written. It's the only novel I've written, possibly the only one I ever will write.