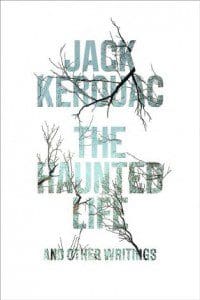 Years ago, when novelist Alexander Chee couldn't sell his first book, a literary agent told him, "The first novel you finish isn't always the first novel you publish." The agent was right.
Hunter S. Thompson, for example, wrote his first novel, the autobiographical story of a boozy Kentucky boy in the city titled Prince Jellyfish, in his early twenties. After numerous literary agents declined it, Thompson shelved the manuscript and finished a second novel called The Rum Diary, which Simon & Schuster released in 1998, nearly four decades after he had completed it. And just last month, De Capo Press published Jack Kerouac's lost, semi-autobiographical novella The Haunted Life, seventy years after Kerouac wrote it. It isn't the Beat author's first novel. That title goes to The Sea Is My Brother: The Lost Novel, penned in 1942. Nor is The Haunted Life Kerouac's only "lost" novel; both it and The Sea Is My Brother took seven decades to reach print. The troubled twenty-two-year-old supposedly left the manuscript of The Haunted Life in a New York cab. But the novella surfaced in his friend Allen Ginsberg's Columbia University dorm room closet, and much later in 2002, it sold at Sotheby's for $95,600.
*
It might be true that the first novel you write isn't the first novel you publish, but like many writers sitting on a finished manuscript, I used to want to publish mine anyway. It isn't simply the first novel I've written. It's the only novel I've written, possibly the only one I ever will write.
I originally wrote the story as a memoir, specifically, as the story of my coming of age as a retail clerk at Powell's City of Books, the world's largest new and used bookstore. When I queried a literary agent with the memoir in 2009, he loved it. He also declined to take it.
"I have a terribly hard time imagining selling your book to the new abominations that have become most trade book publishers," he wrote in a long, thoughtful email. "The category of memoir has become absolutely glutted following the success of Augusten Burroughs, Elizabeth Wurtzel, Kaven Kimmel, and on and on. Everyone seems to think they have a memoir in them." I was one of those people.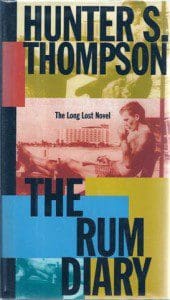 When Powell's hired me in October 2000, bookselling was a viable industry. The Strand thrived in Manhattan. City Lights reigned in San Francisco, and Cody's Books had three Bay Area locations. Cody's on Telegraph was a beloved institution. In business since 1960, it and Cody's previous Berkeley locations had hosted readings by everyone from Alice Walker to Bill Clinton, and it was the site of an infamous "bombing" in 1989, when the store's display of Salman Rushdie's The Satanic Verses angered an unidentified person enough to throw a Molotov cocktail through the window. But the industry changed. By the time I left Powell's in the summer of 2006, American bookstores seemed destined for extinction.
Always get the last word.
Updates and special offers straight to your inbox.
Keep up with the latest from ZYZZYVA by subscribing to our newsletter.
By subscribing, you agree to our Terms of Use and acknowledge that your information will be used as described in our Privacy Notice.
Borders, once the country's second-largest chain bookseller, experienced its last profitable year in 2006. Cody's closed its Telegraph location, and a documentary film called Indies Under Fire: The Battle for the American Bookstore came out. Two years later, public television produced a documentary called Paperback Dreams, about the decline of American independent bookstores. The film recorded the history of Kepler's Books, in Menlo Park, and Cody's during its final two years in business. Cody's closed its remaining stores in 2007 and 2008. Borders shuttered entirely in 2011. Kepler's remains.
To my mind, the way my time as an independent bookseller overlapped with the industry's alarming disruption made my experience topical and interesting. My life, like everyone else's, seemed memoir-ready. But that wasn't all.
Not only had I worked at a literary institution, I had worked with a rich collection of employees eccentric enough to be called "a cast of characters," and I'd kept detailed notes of everything during my tenure: customer interactions, celebrity sightings, internal disputes, bathroom wall scribblings, bathroom fights between managers and thieves and drug addicts, as well as the political and fiscal climate of the supposedly independent company's increasingly corporate culture. Like a squirrel building its cache, I even saved the physical artifacts that I imagined would compose the fat midden of my memoirization: photographs, autographs, and ephemera found inside books: bookmarks from faraway stores, cryptic notes people left on the shelves, and inscriptions I Xeroxed from inside book covers. The way I framed it to the agent, with bookstores shuttering across the U.S. and the U.K., what I could offer was a vivid, personal account of life inside one of the few stores that remained booming.
As I wrote the book at a library cubicle, a host of buzzwords came to mind: fun, quirky, whimsical, smart, subversive, eccentric, sexy, adjectives I imagined would decorate the book's cover as blurbs and raise my profile from a bookseller to an author. From a marketing perspective, my story was about readers, for readers. Who seemed more suited to buy a book about a bibliophile in a bookstore than a bibliophile shopping in a bookstore? The demographic was inbuilt. But that was the thing: everyone who thought they had a memoir in them also thought they knew things "from a marketing perspective." It never occurred to me that in a world of fewer bookstores, there would be fewer places to sell my book, making selling the book to a publisher an even more difficult affair.
If the retail tale wasn't memoir-worthy enough, my story included what I thought of as The Portland Thing. It was set in one of the world's hippest, hyped, emerging cities. Not only that, but it was set in a time when Portland was emerging from the shadow of post-grunge, post-Amazon Seattle, and growing into a renowned arty, foodie, progressive destination that had the whole world watching, and would have readers buying my book.
Sweetening the story further, was the drug angle. The protagonist – me – was a recovering heroin addict who had gotten arrested for possession back in his home state of Arizona, who had gotten clean, spent a year on probation, and spent six years on a Portland methadone program without a single person knowing it..
The agent skirted most of this.
"The notion of pitching a memoir of an ex-addict who found Salvation in the City of Books sounds … painful," he said. "Painful because I would care. Painful because I sense I couldn't get a committee of sales & publicity managers to share my belief in the book." Then he posed a question: "Have you considered fictionalizing your tale?"
Had he not read the proposal? The books, drugs, chic city, etcetera?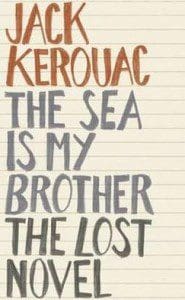 "Fiction would free you up to make more entertaining and elaborate characters of your fellow Powell's employees and/or customers," the agent said, "and/or to create some eccentric apartment mates and/or heavily tattooed & pierced muses working as a coffee baristas. You could create fanciful scenes where the protagonist YOU meets a long admired Author at WORDSTOCK only to discover the esteemed man of letters is a complete asshole. There's so much you could do to make the book more appealing than when strapped to reality.
"Plus," the agent went on, "underneath the entertainment, you could make YOU a bookstore clerk version of Ignatius J. Reilly or a grown up Holden Caufield, railing against the Starbucking of America as shown by the customers shifting toward the perky novels of MTV stars over poetic angst. A fictional YOU can stretch more toward buffoonish but spot on social critic than a 'real' you can ever get with."
These ideas gave me pause. Maybe he was on to something.
The agent himself had spent many years as a clerk in New York City bookstores, which is why my story resonated with him. After entering commercial publishing later in life, he'd worked at various well-established houses, and even headed an esteemed commercial imprint, an imprint whose books sat on my own home shelves. He knew the business. He knew the challenges, which explained why my memoir raised concerns. His email raised certain concerns in me, particularly the question of why he no longer worked in publishing. Had he been fired? Blacklisted? For reasons that remain unclear, he had started his own literary agency with a slapstick name and rickety website whose pre-millennium sheen might have deterred less desperate writers. And with the "Starbucking" comment and line about publishing abominations, he seemed a bit bitter. I kind of liked that about him.
Even if his motives for fictionalizing were financial, his suggestion represented what I considered a potentially fruitful experiment—not a James Freyian attempt to trick consumers and publishers in order to sell books, but a chance to improve the story. He wasn't telling me to call a novel a memoir, or to capitalize on a hot genre. He was telling me to re-imagine my story, to try a new angle. Magazine editors did this all the time: rethink this, they say in the margins of your essay draft, redo that, go further, go deeper. Some of the nonfiction pieces I'm most proud of are the direct result of strong editorial input. When good editors push and a writer is willing to collaborate, the process can prove more potent than any solitary endeavor. Maybe the same could happen with an agent? I kept myself open to the possibility.
"Just my thoughts," he said. "And this is YOUR book."
He was buttering me up, and it was too late. He'd already convinced me.
I got to work. A few months later, I emailed him the first few chapters. A few weeks later, I sent a few more. When he finally wrote back, he had bad news. He was too swamped to take the job of selling my novel. He'd moved across the country and was clearly in a time of personal and professional transition. "Unfortunately," he said, "while my interest was sparked by our early email back & forth, I am just too overwhelmed to consider taking on your work." He offered the names of other literary agents. We never spoke again.
Even without his involvement, I enjoyed the process of fictionalizing too much to quit. Between 2009 and 2010, I wrote what amounted to a thinly veiled autobiographical novel about a bibliophile who works at Powell's Books and struggles with his identity and relationship with reading—a Bildungsroman. The agent was right. Freeing myself from the facts allowed me to write a more entertaining, elaborate story than the one that stuck to the script of my life. Fictionalizing also allowed me to step away from the addiction narrative that I had originally wedded myself to. Reading and bookselling did provide a path to lasting sobriety—I've been sober for fourteen years. But I might have conflated drugs and books, not to fabricate a salable story, but simply because that's what writers do. We make sense of our complex lives' inherent disarray by isolating distinct narrative threads and weaving them together. Sometimes we get the weave wrong. Sometimes there's no there there. Certain literary critics would say that it is these sorts of epistemological and structural errors that make memoirs as fictional as novels. Only when the agent summarized my drug angle as "Salvation in the City of Books" did I see it as the inaccurate, potentially corny story that it was: that of a person indulging his bibliophilia to keep himself off drugs. In that version, Powell's functioned as literary rehab, a form of consumer NA. It never felt that way in real life, though. When I wrote the story as fiction as suggested, fiction felt more real than real life, partly because it eliminated false parallels and imposed plotting, partly because the novel focused on what mattered: the bookstore, the protagonist's search for identity, and the business of selling books. I still recognized the story. It was my story, only it was truer somehow. Fiction is surprising that way.
*
Hunter S. Thompson's Prince Jellyfish remains unpublished, though a selection appears in Volume Three of the Gonzo Papers, Songs of the Doomed. Kerouac called The Sea Is My Brother "a crock as literature." Readers can decide whether or not they agree. Both the fiction and nonfiction versions of my story sit on my hard drive, unpublished. I'm not sure what to do with them. For now, they're fine where they are. When I reread both manuscripts, I see no difference in quality, only in veracity. Novelizing my life was not a wasted effort. Writing it freed me of the albatross of memory, allowing me, all these years later, to move on to other stories about music, technology, American history and jazz. So completely did my novel purge me of those lived experiences that I barely talk about my Powell's years anymore. They're not as common a topic of conversation. It's better that way. It was a long time ago.
Aaron Gilbreath has written essays and articles for The New York Times, Harper's, Paris Review, The Threepenny Review, The Believer, Virginia Quarterly Review and Oxford American. You can find him at @AaronGilbreath.