We can think of a lot of words to describe 2017, but "trying" would certainly be one. If you're anything like the team at ZYZZYVA, you've found yourself reaching for book covers new and familiar as both a source of comfort and intellectual edification during these tumultuous times. As 2017 winds to a close, we thought we would take a look back at some of the titles that proved most memorable for us. What was your favorite book you read this year (whether it was published in 2017 or not)? Feel free to share in the Comments section.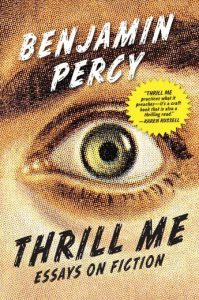 Bjorn Svendsen, Intern: In Thrill Me: Essays on Fiction (Graywolf Press; 160 pages), veteran genre and literary writer Benjamin Percy talks writing craft. Percy, the author of such novels as The Wilding, the werewolf infection epic Red Moon, and recent techno horror thriller The Dark Net, shares his insights into the creation of short and long fiction. With fifteen essays on topics such as setting, character building, and emotional arcs, Percy analyzes the strengths and weaknesses of genre and literary fiction, and poses an important question: why can't a work of art be both?
Percy's academic background lends itself well to explaining how fiction works. Thrill Me is both entertaining and informative, and employs the very lessons it teaches. Percy shares funny anecdotes and the strange experiences which have formed his writing life alongside scene analysis from a diverse selection of writers. Films, too, are also referenced as Percy describes scene construction, pacing, and narrative conflict—what he refers to as "juggling flaming chainsaws"—as plot drivers.
Students and the curious will find plenty to work with and plenty to ponder. Thrill Me is
relatively short at 167 pages, but these essays are rich and lean, and would be of interest to any reader or aspiring author who wants to pay attention to the man behind the curtain.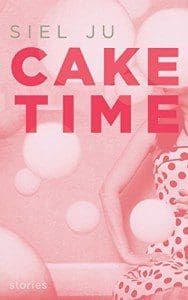 Zack Ravas, Editorial Assistant: The book that has lingered in my subconscious the most heading into the back half of 2017 would have to be Siel Ju's Cake Time (Red Hen Press; 246 pages), a collection of short stories that, sequenced together, form a mosaic of one professional woman's life in contemporary Los Angeles – from spending her teenagers years under the watchful eye of her stern Korean immigrant mother to navigating the perils and pitfalls of the post-Internet dating scene.
Always get the last word.
Updates and special offers straight to your inbox.
Keep up with the latest from ZYZZYVA by subscribing to our newsletter.
By subscribing, you agree to our Terms of Use and acknowledge that your information will be used as described in our Privacy Notice.
Cake Time quietly declares Siel Ju as one of our preeminent scholars of thirty-something ennui, her nameless narrator drifting from cubicles to L.A. hotspots to lovers' beds, not in search of love or a storybook ending, but something that can often prove far more elusive: a sense of fulfillment. Cake Time asks if it's possible to rise the ranks of the corporate world and maintain a monogamous relationship without comprising some part of ourselves that once felt integral along the way – and the answer doesn't look hopeful.
A savvy Netflix executive paying attention to bookstore shelves would greenlight a series based on Cake Time, targeting the same audience that has embraced Master of None; but Siel Ju's book still feels a bit too bruising, a bit too real for scripted drama, blurring as it does the line between fiction and memoir. Even what could have been the most provocative story of the collection, in which the narrator's Match.com date makes the questionable decision to take her to a swingers party, very quickly descends into an uncomfortable (and honest) examination of consent and personal responsibility when the narrator witnesses an encounter go too far.
That scene, like so many others, have stayed with me in the months since finishing Cake Time – whether it's a high school girl seeing Batman Returns with her boyfriend after a pregnancy scare or the cringe-worthy birthday party that unfolds in the titular story. An elegant chronicle of SoCal despair, Cake Time will strike a familiar chord with anyone who's ever nursed a sense of romantic disillusionment along with their vodka-tonic.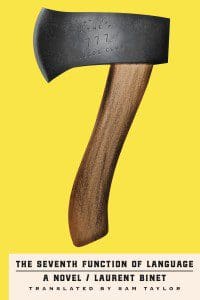 Kailee Stiles, Intern: Laurent Binet's The Seventh Function of Language (FSG; 368 pages), recently translated into English, is undoubtedly the best thing I've read this year. The story starts with the death of Roland Barthes, the famed French intellectual from the mid-twentieth century. Binet takes the real, albeit bizarre circumstances of Barthes' death–from injuries sustained when a laundry van hit him on the streets of Paris–and assumes it was murder. The fallout of this assumption is a rollicking murder mystery that takes an everyman detective through the imagined netherworld of philosophy. Binet's protagonist, a decidedly pragmatic detective named Jacques Bayard, is the only one in the French police force who thinks there's something fishy about Barthes' death. Like any good detective he follows the trail of Barthes' known associates and enemies, diving deep into the world of cutthroat French academia to look for suspects. Bayard is, predictably, entirely out of place in this tightly-confined, esoteric milieu, and so enlists a low-level adjunct professor as his theoretical translator.
I could talk forever about Function's wit, complexity, and cunning layers of plot–but really, the thing I love most about it is the fact that it's just fun. Bayard muddles around looking for a murderer while sidekick Simon ponders Barthes' work, but Binet has a love of the absurd that trumps any self-seriousness. Even long passages devoted to explaining the mysterious seventh function of language pose it as a Sherlockian problem, drawing readers in to the arcane instead of walling us out. The meaning of life is a very serious business, but thankfully Binet keeps the book light and its characters alive. A born teacher, Binet knows to be patient with his audience. If Detective Bayard or a college freshman can understand Foucault at a base level, so can we. Either way, Binet peppers the novel with enough red herrings and unexpected twists to bring us into a world of intellectual intrigue that's much more than the sum of its parts.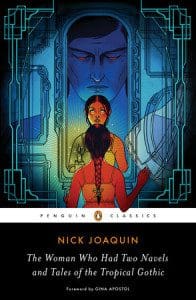 Oscar Villalon, Managing Editor: It's when putting together a roundup like this that I admonish myself for not keeping a reading diary, or maintaining a tightly organized library, or for being able to remember anything from more than a month ago (though that I lay squarely on the crisis in which we all find ourselves).
So knowing there will be titles that I'm missing, here are the books—some published this year, some yesteryear—that made an impression as they made their way from the one of the many to-be-read stacks at home to one of the spare crannies in the already crammed bookshelves in the living room.
Nick Joaquin's The Woman Who Had Two Navels and Tales of the Tropical Gothic (Penguin Classics; 480 pages) was an unexpected delight. Joaquin, who died in 2004, is not widely known outside the Philippines, despite writing in English. This is a shame. His themes of colonialism, power, class, and religion, and his often creepy but entertaining tales of violence and retribution remain perfectly suited to the times. Speaking of violence and retribution, Juan Rulfo's The Golden Cockerel and Other Writings (Deep Vellum; 136 pages; translated by Douglas J. Weatherford) offers minor work from one of the masters of literature, but that all minor work be this good. The title story—a rags-to-riches-to-extinction one, set amid the world of cockfighting and itinerant musicians—and the other collected pieces (fragments, really) speak to the palpable presence of death and ruin, there lurking in the wings. Maybe it's just the times, but reading this slim volume one is left wondering at what point does the inevitable arrive, at what point have we exceeded our quotient of mercy.
This year I was fortunate enough to be in public conversation with several authors, some of whose works made it on to best-of-the-year lists, but all of whose book I was grateful to have read. Min Jin Lee's Pachinko (Grand Central; 496 pages) is a multi-generational epic whose depiction of a Korean family dealing with institutional bigotry in Japan stays with you; the ways in which laws and policies can batter if not destroy the least among us figures also in Shanthi Sekaran's powerful novel of family and immigration, Lucky Boy (Putnam; 480 pages); story collections by Edie Meidav and Akhil Sharma—Kingdom of the Young (Sarabande; 256 pages) and A Life of Adventure and Delight (Norton; 208 pages), respectively—displayed bracing, voracious experimentation in language (Meidav) and incisive, exquisite sentences, too (Sharma); and one's understanding of the concerns and paths of poetry, and the concerns and paths of coding, will be immensely enriched by Matthew Zapruder's Why Poetry (Ecco; 256 pages) and Ellen Ullman's Life in Code: A Personal History of Technology (MCD/FSG; 320 pages).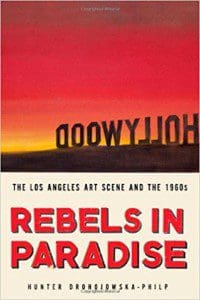 Though I'm a confirmed San Franciscan (at least until rent-control and eviction laws say differently), I have a deep abiding love for Los Angeles. Hunter Drohojowska-Philp's Rebels in Paradise: The Los Angeles Art Scene and the 1960s (288 pages), published by Henry Holt in 2011, is a reminder of how culturally vibrant and exciting the Southland has been, and, indeed, continues to be. One of the prominent figures from Rebels is the late legendary art curator Walter Hopps, and his memoir, The Dream Colony: A Life in Art (Bloomsbury; 336 pages), written with the New Yorker fiction editor Deborah Treisman and Anne Doran, only confirms that idea. (Interestingly, Hopps's book also gives a glimpse of what a socially complex place L.A. is. Hopps's grandfather moved from the U.S. to northern Mexico in the late 19th century, and by 1900 had a citrus plantation going in Tampico, where Walter's father was raised and presumably born. "Having grown up in Mexico, my father had a great openness and empathy," Hopps writes, referring to his father's disgust at the internment of Japanese Americans. Indeed, though his father was a white American, it's not hard to imagine him identifying with Mexicans to the extent of viscerally understanding the cruelty of racism.) Yet another figure from Rebels is the writer Eve Babitz (who at one point was Hopps's lover), whose Slow Days, Fast Company: The World, the Flesh, and L.A. (New York Review Books Classics; 184 pages) was re-issued last year. All the hype you've heard about Babitz's writing is true. Slow Days is full of life, brimming with wit and intelligence. And so as not to be stuck in the past, reading Dana Johnson's story collection from 2016, In the Not Quite Dark (Counterpoint; 225 pages), gave one a better understanding of L.A. today. Johnson's characters play out their lives against the gentrification of downtown and the desire to reclaim the elegance of the city's past while never quite dealing with the truth of that past.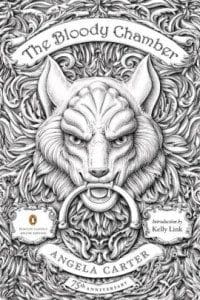 And finally, I made my way to Angela Carter's The Bloody Chamber (Penguin Classic; 176 pages), the edition commemorating the 75th anniversary of Carter's birth, the one with an introduction by Kelly Link. Perhaps it was because the movie version of "The Company of Wolves" was so off-putting that I was so late getting to this, but books arrive to us when they need to, and I really needed something to read while waiting for a flight out of San Diego. It was, of course, very, very good. God bless well-stocked airport bookstores.