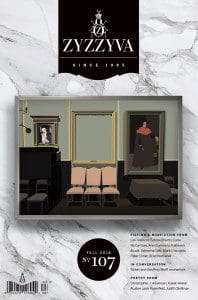 At first, when the doctor told Soraya, she did not believe her. The vomiting, the taste of metal on her tongue, the way her toes had swollen, making her feet look fat and ugly—all those things should have told her.
Told her for what? She had been trying to keep him; since she felt him slipping away from her, losing interest, she had been trying to fall pregnant with his child.
"Are you sure?" Soraya asked the doctor in the small, white office. The doctor wore a headscarf tightly around her moon-shaped face and her hands smelled of the talcum powder from her gloves. Two months, maybe three. The doctor did not look at Soraya when she spoke. She lowered her eyes. She knew the girl was young; there was no wedding ring on her finger. The doctor eyed the slim girl lying down. She had no thickness around her hips, no strength in her to bear a child.
Soraya's mother sat on a plastic chair at the foot of the plastic bed and clapped her hands together.
"Shukar," Mrs. Azizullah said, tilting her head toward the cracked ceiling. Her short brown hair was set in round curls and not a strand moved as she spoke to God through the ceiling fan. "Shukar, now we have him."
"You see how his eyes drift when you speak to him now?" Soraya's mother had warned her. "You see how he has that far away thinking face on? He's thinking of her, of the woman he left at home."
"Not at home, madar," Soraya corrected. "He met her after he had left his home."
"Home not at home. Girl not a girl. Doesn't matter. You see, look at him. He is thinking of someone else." Get pregnant, her mother said. Get pregnant before he leaves you.
They all knew he would leave her anyway.
Always get the last word.
Updates and special offers straight to your inbox.
Keep up with the latest from ZYZZYVA by subscribing to our newsletter.
By subscribing, you agree to our Terms of Use and acknowledge that your information will be used as described in our Privacy Notice.
*
Soraya first saw him on the balcony of his house, one story tall. He was standing against the black metal railing, holding a glass of cold tea in his hand. Soraya was walking past with a girlfriend. She saw him immediately. She knew he was foreign. Tall, handsome, and foreign.
Soraya smiled. "Slow down," she whispered to her friend. "Shoo," Paro said, hushing Soraya for interrupting her story.
Soraya stopped and bent to the ground, as though to tie her laces, her long hair grazing the dust. "Stop walking," she repeated to her girlfriend through clenched teeth.
"What are you doing?" Paro said, looking down as Soraya's hands danced above her bony feet, ticking the skin. "You mental or what?"
But the man on the balcony couldn't see from up there whether Soraya's shoes had laces woven through them or not. (They did not.)
"Shoo," Soraya whispered back, a softness in her voice. "I just want him to see me."
He saw her.
She slept with him that night. The first time they talked, the first time he walked her home, the first time she told him her name and he, Sheryar, told her his, was also the first time she let him kiss her, touch her, her long hair between them.
"I can't breathe," he said, moving a handful of her dark hair from his mouth as she writhed her body over him.
"Can you feel me?" she asked, moving against him.
Everywhere, he replied, parting her hair and pushing it to the side.
*
It had been two years that he was away from home. First two years, then three, and then before he could count to four the years started jumping, two at a time until—by the time he landed up in Kabul—it had been seven, eight years.
"Don't come back," Sheryar's mother said on the poor telephone line from home. "Don't come back just yet," Sheryar's mother said to her son in exile. It wasn't safe for him here. It wasn't safe for a young man. Stay abroad, she said, echoing thousands of other mothers who thought abroad was close enough for people to return from. Like other mothers, she didn't know that after five years or ten, abroad was too far a distance to breach.
So Sheryar stayed away. He studied law as an undergraduate and did well. With the money his mother sent him, he passed the bar. But then his visa ran out, so he left London behind. London, where he had burgers and milkshakes in Covent Garden on Sundays and danced at Annabel's on Fridays. Where he bought food from greengrocers who wore green-and-white striped aprons. London, where everyone was a migrant of some kind, where everyone was a refugee far from home.
But Sheryar's visa finished and he could not get a new one, not without going home. So he travelled south slowly, stopping in Italy, in Greece, and in Istanbul for three of those long seven or eight years, and where he met a girl and fell in love.
Even now, when he thought of Ela, his chest constricted. He felt her absence in the hollow between his third and fourth ribs.
"Was there someone before me?"Soraya asked when she caught Sheryar drifting. She watched as Sheryar turned his body away from her, as he crossed his legs to create space between them, and ran his fingers across the crown of his head in slow circles.
He drank whiskey at night and when he had too many, he sucked on a cube of sugar, holding it in his teeth until it melted into small grains on his tongue.
"Are you thinking of her?" Soraya asked questions like this only to hear him lie, which he always did, too kind to tell her yes. Yes, he was thinking of her. Yes, there was someone before. Yes, yes to everything Ela.
Sheryar shook his head and bit down on a sugar cube.
"Good," Soraya said, holding her stomach before she even knew. "Good because you can't leave me now. It's too late."
You can't leave behind a family.