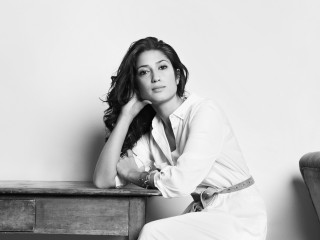 Fatima Bhutto, photo by Paul Wetherell
Fatima Bhutto is the author of several books, including the memoir Songs of Blood and Sword (Nation Books) and the novel The Shadow of the Crescent Moon (Penguin Press). Her work has also appeared in the New Statesmen, the Daily Beast, the Guardian, and other publications. She lives in Karachi, Pakistan.
Her story "Kabul" appears in the Fall issue. The tale of Sheryar, a feckless young man, and Soraya, his pregnant—and even younger—lover, Bhutto's story casts a cold (though not unsympathetic) eye on people trapped by circumstances seemingly beyond their power to change. The following is an excerpt from her story, but it can be read in full in our Fall issue, which you can order here.
[…]