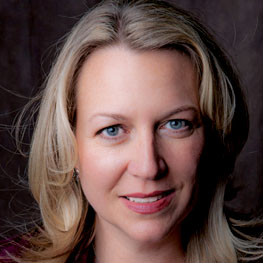 Wild: From Lost to Found on the Pacific Crest Trail is Cheryl Strayed's brave and beautiful memoir about the author embarking as a young woman on a journey she's underprepared for, doing so at a time in her life when she needed to move mountains—or at least, move among them—to feel complete again. When Strayed's mother dies unexpectedly, she grieves hard and becomes feral. The phrase "walk it off" comes to mind as Strayed follows through on the heroic impulse to hike 1,100 miles alone. It sounds miserable. It sounds impossible. In her youthful stubbornness, she doesn't know she can't do it. So she does it.
The hugest, most meaningful shift that occurs in Wild is internal. I was prepared for the triumph intrinsic in overcoming extreme conditions. But it's the quietly beating heart of Wild – the author's tenacity to press onward no matter what, even when admitting her fear – that surprised me. I spoke to Cheryl Strayed about transformation, the daily quest for water, her wildly popular advice column, "Dear Sugar," and her fierce determination.
ZYZZYVA: In Chapter One, you write that your hike of over 1,100 miles on the Pacific Crest Trail began more than four years before your trip, before you'd "even imagined it." Can you say more about that?
Cheryl Strayed: In metaphorical ways my hike began in my darkest hour—the one during which my mother died. It was her death that set my life on its particular trajectory, which eventually led me to the PCT. By the time I finished the hike I wrote about in Wild, I understood that. I could see that the journey I'd taken was the heroine's journey, in a classic sense. I went into the darkness and emerged changed. I had to slay some fire-breathing dragons along the way.
Z: Did you consider the hike a spiritual quest at the time?
CS: I did, but it didn't happen the way I expected it to. I imagined myself sitting meditatively in beautiful places having these grand epiphanies. I thought I'd cry and be healed. I believed that to be sacred was to be pure. There were so many times on the trail when I questioned what the hell I was doing out there because I thought I wasn't getting the spiritual transformation I went out there to get. The demands were so entirely physical and practical I didn't think I was doing much inner work. I wasn't thinking about whether there was a God or not, but rather wondering where my next water source might be. It turns out searching for water is a radically spiritual endeavor. Focusing on the physical and practical gave me a new perspective on the spiritual. Walking for a really long time carrying a very heavy pack did a lot of things to my body, but most of all it changed my insides.
Always get the last word.
Updates and special offers straight to your inbox.
Keep up with the latest from ZYZZYVA by subscribing to our newsletter.
By subscribing, you agree to our Terms of Use and acknowledge that your information will be used as described in our Privacy Notice.
Z: Do you believe in God? Do you believe in luck? 
CS: I don't believe in God in the traditional sense. I don't think there is a singular divine spirit who guides the universe or watches over us either punishing or rewarding us based on our behavior. I believe that there is a divine spirit within each of us and that our most important calling as humans is to open ourselves to that spirit and share it with others. I believe in grace and goodness. I believe in luck and magic. I believe you receive what you give and also that you sometimes get what you don't deserve, both good and bad.
Z: At about the midway point of your hike, after you'd been telling yourself you were not afraid, you realized you finally had the "guts to be afraid." What was your greatest fear? Did you confront that fear on the trail?
CS: My biggest fear was that I wasn't going to be able to stick with it, that I'd quit my hike because it was too hard or boring or just not fun enough. At that time in my life, I felt like a failure. I was acutely aware that I'd become a disappointment to many people. A couple of my best friends went so far as to even tell me this—not because they wanted to hurt me, but rather because they were so alarmed at the self-destructive turn my life had taken. In the time before my PCT hike, I let everything fall apart. I messed up my marriage, had dumb sexual affairs, did drugs, and got pregnant when I didn't want to be pregnant. I'd all but stopped writing because I was too busy screwing everything up. So it was really important to me that I not screw up this one big thing, that I prove that I could be strong again. My hike was my way of gaining back my credibility. and I wasn't always certain that I could. It took everything in me to do it.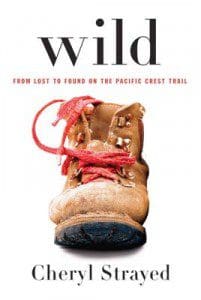 Z: Tell me about your relationship with your backpack "Monster" and how that relationship changed. Was Monster a part of you? Were the animals and trees and mountains a part of you? Did civilization take on a strange and obtrusive tone after living in the wilderness for so long?
CS: In Wild I repeatedly describe Monster in human terms and it felt like that to me. Like it was my companion and the two of us were in it together. Maybe it was my way of making the great alone bearable. Monster carried everything I needed and I carried Monster. It was only later—much later—that I understood what a hilariously apt metaphor that name was. I chose the name because my pack was monstrously heavy and big, but of course there is no way around the fact that I was also indeed carrying my own monster on my back, literally hunching beneath its weight. We had great respect for each other by the end, my Monster and me.
Z: So much about Wild is animated with loss and rebuilding. Did you rebuild yourself? Can that happen? What advice do you have for those of us in the process of rebuilding ourselves, but would sooner jump off a building than hike or camp more than one or two nights?
CS: I rebuilt myself in many ways, yes, at least internally. But one thing I want to say first is that I think sometimes we have this tendency to be overly dichotomous in our thinking: you're fucked up or you're not fucked up. You were broken down, then you rebuilt yourself. We want to put our experiences on separate sides of the bad/good room. A lot of people who knew me in my early twenties—the era during which I say I was "at my bottom"– have a very positive impression of me as a strong, resilient woman who seemed happy and together a good part of the time. In later years they've read things I've written—essays like "The Love of My Life"—and they express some surprise. They knew I was grieving, they tell me, but they didn't know how much I was suffering. They didn't know because of course I couldn't have shared all of that with them. I had to survive. I had to keep a job and pay the rent. There were the everyday pleasures of life, and I was a part of them. I couldn't walk around with a T-shirt that said I'm broken inside! Help me!, even though that's how I felt most days.
But when I write about those years I'm writing about the young woman who could have worn that T-shirt. I'm writing the truth of my inner life. And in my inner life, I was totally broken, and yes, I totally rebuilt myself by accepting and letting go and scratching my way back to a place of wholeness. But that whole self I was rebuilding was me. It was not some other woman I grabbed out of thin air. It was me, transformed in ways that were probably incredibly subtle to others and only a little less subtle to me.
And that's what you or anyone who needs to experience a transformation must do, too. You need to find the way inside yourself to make the emotional, psychological, mental and spiritual shifts you need to make to create a life that feels more authentic to the person you are here to be. You have to find a way to get out of your own way so you can bloom.
Z: Speaking of advice, you are motherfucking Sugar!
CS: I am motherfucking Sugar.
Z: Your column has moved and inspired legions of people. I've wanted to ask Sugar this question: Do you think women have a responsibility to each other?
CS: I wouldn't put it that way, even though I'm a feminist through and through and I certainly feel a bond of sisterhood with my fellow female beings. What your question makes me think about are all the ways that women have been there for me and also ways that they have not and how each of those things is connected to and complicated by our shared gender and our internalized sexism. Women watch each other an awful lot and that leads to both positive and negative things. I've felt condemned by other women on occasion, but mostly seriously supported in all the important aspects of my life—in my writing career, in my experience as a mother, as a lover who has sometimes wronged the men I care for or been wronged by them. In each of these arenas, there is nothing more necessary to my wellbeing than another woman saying, yes, I understand, you're doing okay and nothing more cutting than a woman saying, no, you failed. I think we all have a responsibility to each other, regardless of gender. Respect, kindness, and generosity strike me as essential.
Z:  Is there a book of Sugar essays on the horizon?
CS: There is! I'm so excited about this. It's called Tiny Beautiful Things. It's a selection of columns that have been published on TheRumpus.net, along with several never before published columns. Vintage will publish it on July 10.
Z: What has your Sugar journey been like? Is it similar to your journey in Wild?
CS: They are both journeys that reminded me that the path will reveal itself and my task is to follow it. I bring a lot of the wisdom I gained on my hike into the "Dear Sugar" column. The most important one is that we always have a choice about which direction to go—forward or back—and that no matter what happens, we must always keep walking.
Antonia Crane's essays have appeared in Black Clock, Word Riot, The Whistling Fire, The Coachella Review, Diverse Voices Quarterly, Rumpus Women Vol. 1 and lots of other places. She lives in Los Angeles and blogs at antoniacrane.com.