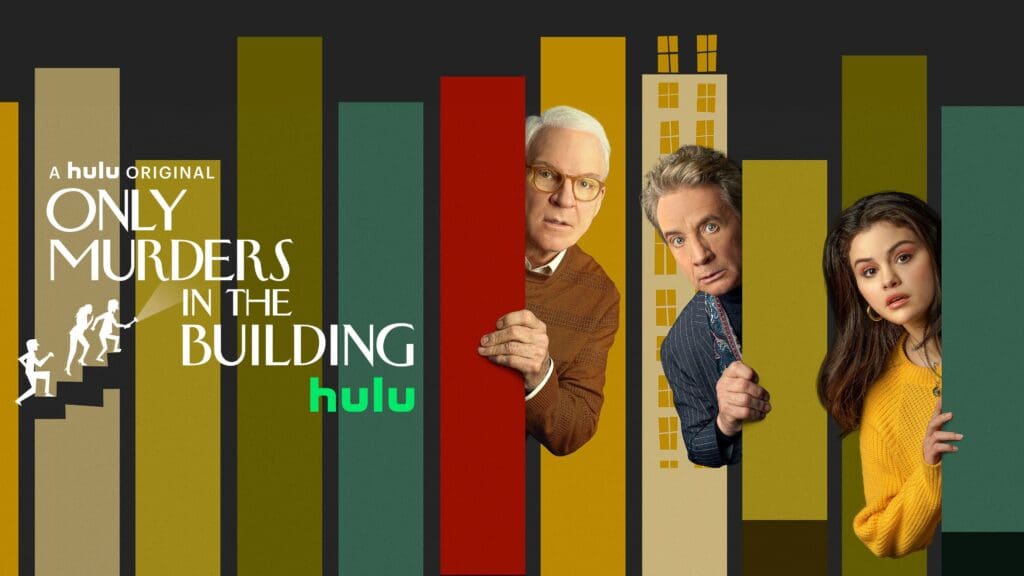 Oscar Villalon, Managing Editor: Like a throwback to the sort of off-beat shows NBC slotted on a Tuesday night at 10—a Shannon's Deal, a Homicide—Hulu's Only Murders in the Building envelops us with its charming cast and its evocative setting. But unlike those other shows, set in Philadelphia and Baltimore, respectively, the grittiness is decidedly muted here, as is any and all internal anguish. There's suffering, sure; the characters played by Martin Short, Steve Martin, and Selena Gomez have all been through it (and maybe still are), as have some of the ancillary characters. But the acknowledgment of grief and danger in the world just provides the frisson that accentuates the delight—our delight—of tromping around in a sumptuous Manhattan apartment building, an Italian Renaissance-style citadel that just happens to be the scene of the crime—and the protagonists' home. That is to say, we get to hang out in a place none of us will ever get to live.
Wish fulfillment aside, and ignoring the calamity of wealth inequality the show can't help but remind us of, the story of two older men and one much younger woman documenting their ramshackle investigation of a bloody death is fun in the way of Scooby-Doo. There's really nothing at stake here. (To paraphrase the late great Lou Reed, does anybody need another million-dollar movie, does anybody need another murder podcast?) Even so, aren't the trio fine company? Especially so Martin Short, who plays a divorced Broadway producer on the verge of penury but whose indomitable façade is glorious to behold.
Short is a comic genius, singular. The producers of the show have done a good thing in letting him have the spotlight. The recent death of Norm Macdonald was yet another reminder that bouquets are best thrown to people, not to mounds of freshly turned dirt. Watching Only Murders in the Building feels in itself like an appreciation of Short's career and perhaps the man himself. He gleefully steals scenes, and his fellow actors don't seem to mind. Yes, things are very bad. There's a murderer loose in the building, for one. But isn't it lovely that for now we're all here together?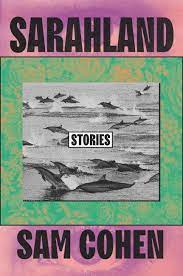 Peter Schlachte, Intern: I'm a sucker for short stories collections with connected narratives—the type of stories that literary heavyweights like Alice Munro and Denis Johnson made careers out of mastering. So when I first heard about Sam Cohen's debut short story collection, SARAHLAND, I was fascinated. The conceit is unique: the stories are connected, but not by a narrative arc. Instead, each story in the collection revolves around a different character named Sarah. There's a story that follows the Biblical Sarah from the Book of Genesis, a story about a post-apocalyptic Sah-wah with "talon-ends of six jointed legs," and a multitude of other Sarahs throughout the collection, each navigating queerness, Jewish identity, and capitalism in contemporary Los Angeles and the Midwest.
Reading a collection of short stories where each protagonist shares a name is disorienting in the best way. Even in their disparate stories, the Sarahs in Cohen's collection begin to bleed together, such that I couldn't fully separate my knowledge of the previous story's Sarah from the Sarah I was currently encountering. It's a destabilizing and captivating feeling—each Sarah layers onto the voice and identity of the preceding Sarah until, ultimately, they become a collective; they create a Sarahland.
Given the content of Cohen's stories in SARAHLAND, this theme of collectivity makes sense. Many of the stories are told, at least partially, through third-person plural narration, subverting the idea that there is one story being told, or one specific way to tell it. In "Becoming Trees," a Sarah and her partner Jan decide to desert their lives as humans in favor of slowly transforming into trees. As their transformation continues, Sarah explains, "We were, more and more, becoming a 'we,' a unit that took actions without conferring first, instead knowing things at the same time." The story, and the others in the collection, make an argument for interdependency over individuality, for the freedom that comes from discovering new, intersubjective ways of being in the world.
"The First Sarah" is another standout, queering the Genesis story of Sarah and Abraham as a tender and eventually tragic relationship between Sarah and Hagar. The story embodies the best aspects of SARAHLAND—it's nuanced, hilarious at times, and incredibly subversive of traditional Western narratives without feeling forced. It's a stellar debut collection from Cohen, and I'm incredibly excited to read whatever she crafts next.
Always get the last word.
Updates and special offers straight to your inbox.
Keep up with the latest from ZYZZYVA by subscribing to our newsletter.
By subscribing, you agree to our Terms of Use and acknowledge that your information will be used as described in our Privacy Notice.
Chiara Bercu, Intern: To be sure, René Crevel's My Body and I is a bit of a dark read—a winding, somber exploration of the human mind in the far reaches of solitude and despair—but the fluidity of Crevel's writing and the delicacy of his attention to psychic experience (in dreams, memory, illusion) make it well worth the nihilism. Born in Paris in 1900, Crevel was one of the founding members of surrealism in the 20's, alongside better-known figures like André Breton and Salvador Dalí, and he was a visual artist and active communist and antifascist organizer in the movement, as well. My Body and I is his second book, published just a year before he was diagnosed with tuberculosis and a decade ahead of his suicide.
My Body and I is sort of a plotless stream of consciousness, structured mainly by Crevel's reflections on people-watching and his extensive self-analysis—inquiries into memory, sensation, fear, disgust, and the general doomedness of our pleasures, among other things. He's a bitter misanthrope in a lot of the writing, I will say, but there are moments of arresting tenderness, too, particularly in his sensory detail.
Day begins, without rest or forgiveness. Outside there are long pink furrows in the sky. Who has scratched the dawn?
I rediscovered My Body and I in a box of books delivered belatedly to my apartment, a few weeks after I'd moved back to Oakland. In reading it this time around, I noticed Crevel seems to explore psychic life in the form of his work as much as anything else; like dreams and memory, his writings are themselves recursive, loopy, sensuous. He writes about both the charm of memory and its treachery of the mind ("the enemy, bastard memory"), about memory as subterfuge and illusion.
A part I like to come back to:
Memory, mimosa. Memory mimosa. A pretty title for a waltz to be played when life limps and the window opens on a mournful garden. Mimosa. At noon we thought of our winter. We wanted to store up sunshine. A plant offered itself and was placed in the basket. Today the sky was overcast and yet it was cold. We tried to remember the absent light. We opened the basket. Memory, mimosa, memory, mimosa. Even the color is misshapen. There is no perfume, only this sadness we inhale, in January, in country living rooms. Memory, your flowers, your mimosa smells of mildew.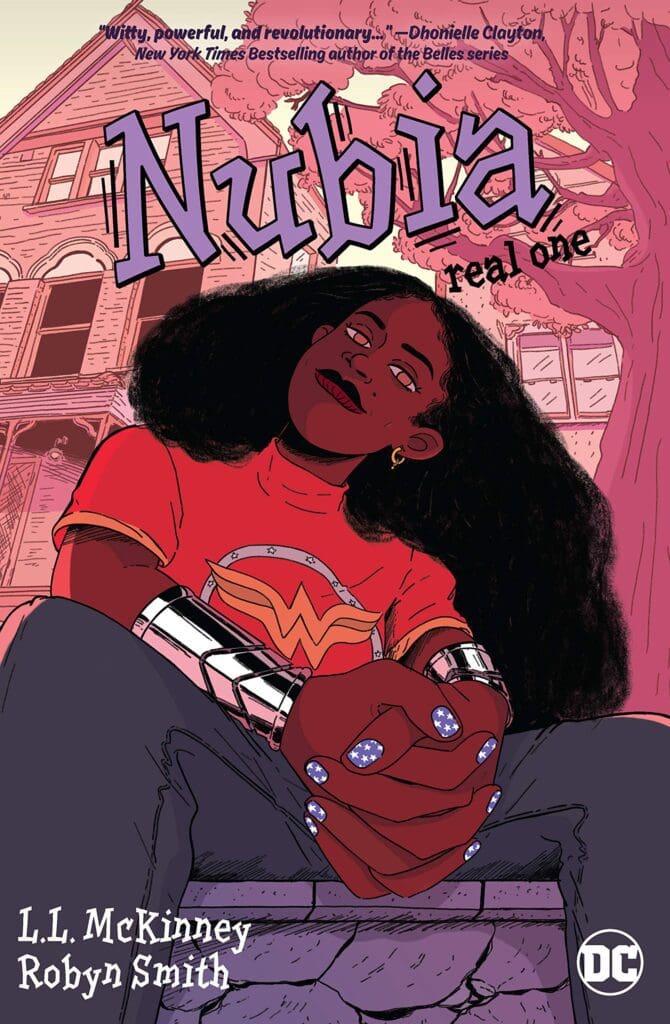 Supriya Saxena, Intern: Many of the best comics that DC Comics is currently publishing aren't standard monthly superhero comics at all, but rather graphic novels aimed at teens. These graphic novels reimagine classic superheroes for new audiences, and are approachable to readers who wouldn't consider themselves "comic book fans" yet enjoy the graphic novel format. Nubia: Real One, written by L. L. McKinney and drawn by Robyn Smith, is one of the best of these young adult graphic novels. It's also one of the most politically daring. Dealing with topics such as racism, police brutality, and school shootings, Nubia: Real One weaves real-world issues into a coming-of-age superhero tale to create a stunning and powerful story.
The graphic novel's protagonist is Nubia, a seventeen-year-old Black girl with superpowers. Though Nubia and her friends are passionate about social justice, Nubia is forced to keep her powers a secret for her own safety. Over the course of the graphic novel, she must figure out what is more important to her: protecting herself by keeping her secret safe, or protecting her loved ones and her community by standing up for what is right. In the process, she also discovers the origins of her powers and how she is connected to the famous superhero Wonder Woman.
Nubia: Real One combines familiar superhero tropes with the reality of how Black teenagers are treated in the United States to highlight the ways in which white superhero stories do not fit Black experiences. When armed robbers burst into the convenience store where Nubia is hanging out with her crush, Nubia uses her powers to fight off the attackers and make sure nobody gets hurt. However, the white store owner immediately labels her an accomplice and calls the police on her, suspecting her solely because of her race, and she narrowly escapes arrest. As Nubia mutters while sitting in the back of a police car, "Bet that lady wouldn't call the cops on Superman." This inversion of what would be a triumphant moment for a white superhero drives home the devastating and deadly impact of racism on Black kids. It also gives Black readers a superhero who not only looks like them, but has dealt with the same prejudice and hatred that they have faced in their own lives.
The graphic novel deals with heavy subject matter, but it also features moments of joy, humor, and tenderness. Nubia's exciting escapades with her friends, awkward attempts at flirtation with her crush Oscar, and affectionate interactions with her fiercely loving parents all keep the story from being too depressing. The art and colors also make this a wonderful read. Smith's art is expressive and flexible, sometimes adorable and sometimes devastating. The vivid colors, by Brie Henderson, Robyn Smith, and Bex Glendining, help the graphic novel maintain a consistent tone and bring life to the art. Overall, Nubia: Real One is an incredibly well-crafted and powerful graphic novel that is worth reading even for those who do not regularly read superhero comics.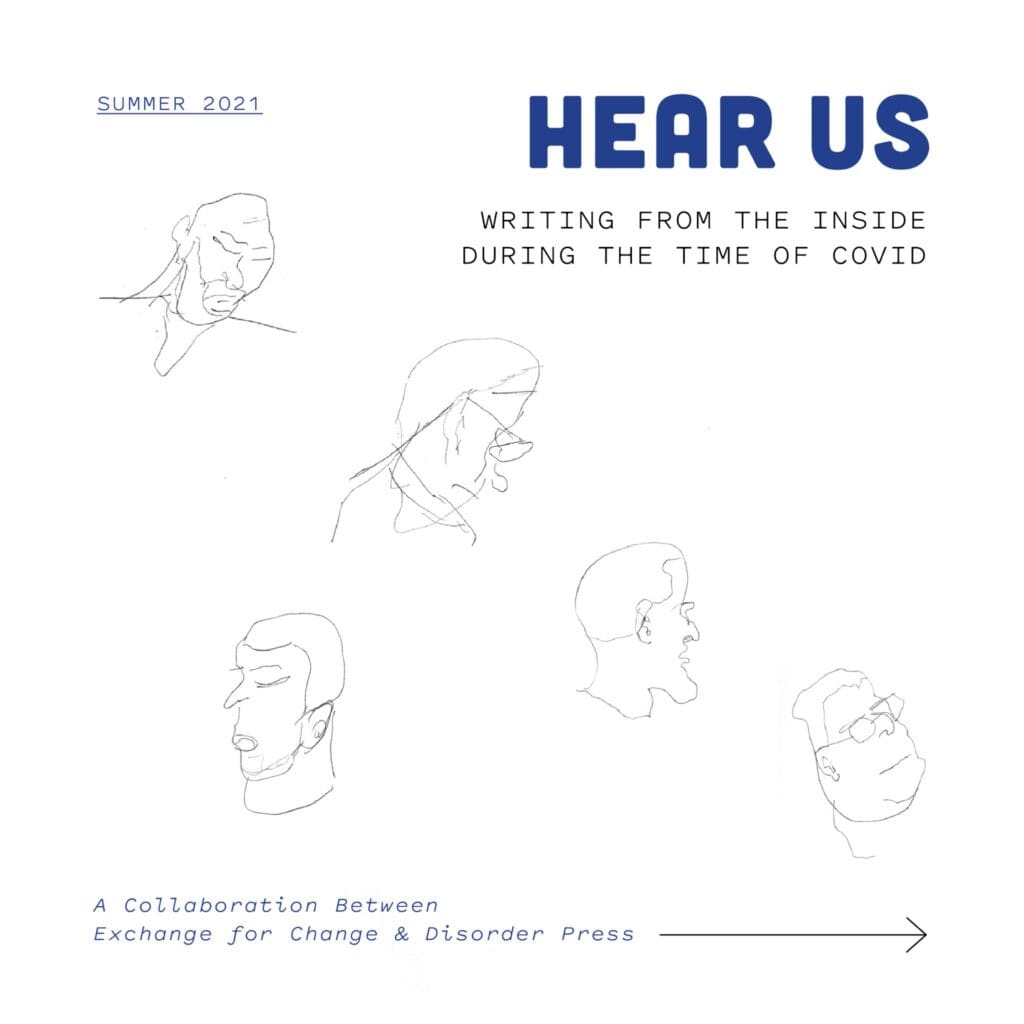 Shelby Hinte, Intern: In Gloria Frym's essay "Glass Breaking Boy: Teaching Poetry Inside," she writes, "Bereft of physical liberties, the prisoner has little besides the use of language, the most portable and invisible liberty of all. Language is an infinitely plastic medium, and the fashioning of it provides miraculous escape routes, miraculous and impertinent." This sentiment is one I saw play out firsthand during my years teaching Creative Writing within the county jails and probation departments. I was in my mid-20s and teetering on that inevitable precipice of artistic disillusionment when I began teaching in the jails. To my great relief, working with incarcerated students reignited in me the belief that language—even if it is shared amongst a small group of people—is immensely powerful, if for no other reason than that it connects us with something outside ourselves. When the country went into lockdown in early 2020, jails and prisons canceled programing and inmates became even more isolated than ever before. With growing knowledge of the injustices seen inside prisons, especially during the pandemic, it has become even more imperative that their voices be heard than ever before. Hear Us: Writing from the Inside During the Time of COVID (Disorder Press) is an anthology of writing and art published this summer that works to give agency to some of the most marginalized individuals.
"Just as we wouldn't be aware of certain heinous crimes resulting from police and vigilante murders if there were no recordings of them, we cannot turn away from the voices here, as they document this moment and time, both in their acceptance and their denial of the virus, their theories about its sources, their lightheartedness and seriousness, their outcry and their pain."
Edwidge Danticat writes in the foreword to the collection which includes work by more than fifty writers. To bring this anthology to life, Disorder Press teamed up with the non-profit Exchange for Change, and the result is a living, breathing portrait of a world that would otherwise be lost in erasure.
In his essay, James Soto writes, "I realize that prisons are not meant to be places of comfort or required to provide the best of care. It suffices if they provide "adequate" healthcare, which is interpreted as minimal care. Somehow, humanity is lost in this translation." This is a truth confirmed by a recent New York Times article that claims, "The virus has killed prisoners at higher rates than the general population, the data shows, and at least 2,700 have died in custody, where access to quality health care is poor." The numbers are likely even higher considering that prisons are notoriously bad at reporting cases.
Hear Us: Writing from the Inside During the Time of COVID isn't an easy read, nor should it be, but despite bleak images of human tragedy, many writers speak to the Black Lives Matter movement and there is a sense of hope in these pages. Nigel Kelley writes, "Even with the current state our country is in I'm still hopeful for what lies ahead. It may seem like a dark time now, but light is on the horizon. I see the protests and people standing up for what's right, and I know a whole generation has been awakened."
This anthology serves as an important document of our times that asks readers not to turn away from individuals that society has attempted to discard and reminds us, as Kelley puts it, that "Indifference is just another link of the chain that keeps us shackled in bondage." It is a request for humanity and evidence that, as Frym says, "Poetry writing transcends justice or injustice. It is alegal."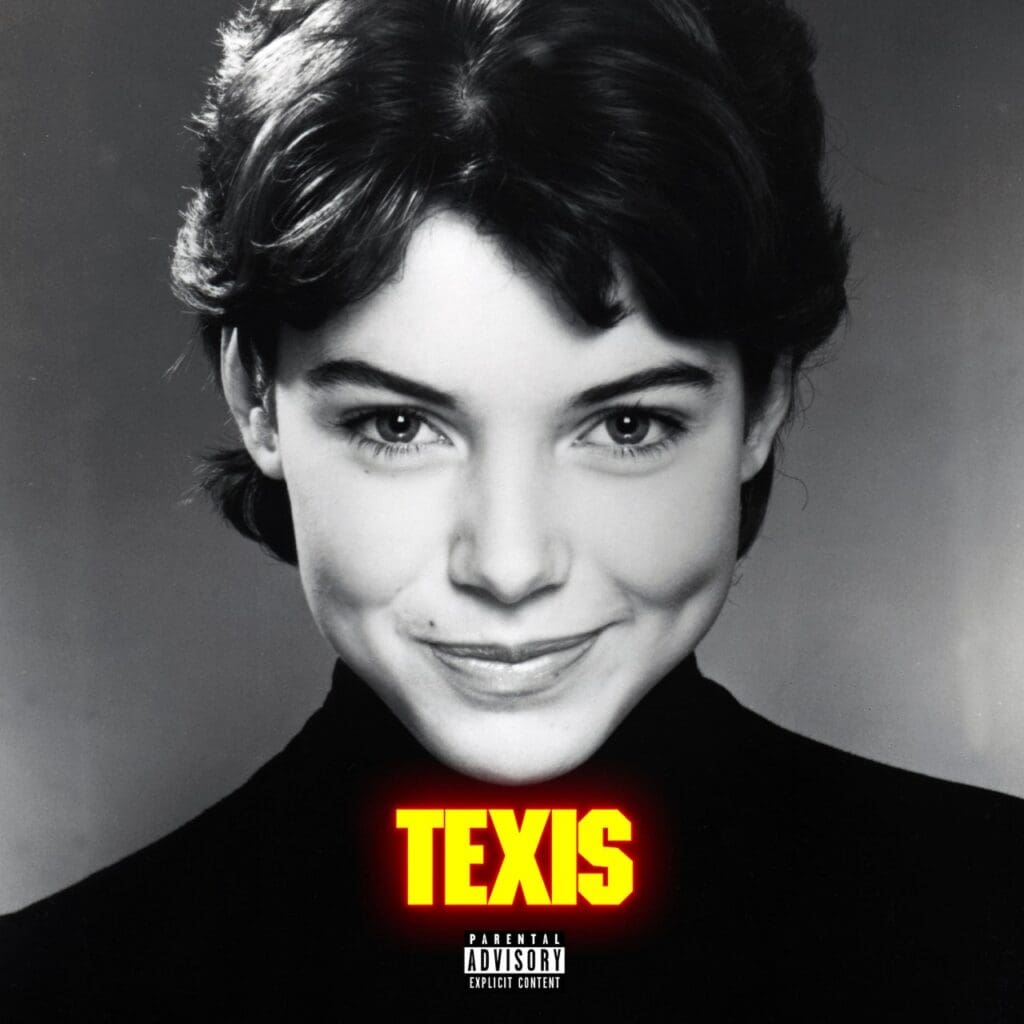 Zack Ravas, Editorial Assistant: It really shouldn't bother me—I mean, it doesn't bother me—okay, maybe it bothers me a little but: Sleigh Bells don't get any respect. Maybe you can relate. Maybe there's a band you dig who came roaring out of the gate with a Best New Music-certified debut album, hit the road and developed a passionate following, and then eventually returned to the studio a year or two later to tweak and refine the musical stylings that made them a hot commodity in the first place. Only, critics and journalists decided they were a little too cool for their sound a second time around; or the music landscape had shifted in the intervening years, the indie kids were wearing different band shirts now, and suddenly your beloved act was left to diligently produce records for a small but loyal fanbase. All this to say—try as they might, Sleigh Bells have never been able to escape the shadow of their 2010 debut Treats. I'm just going to put it out there: I think their new album, Texis, is their best yet and one of the finest releases of the year.
Admittedly, Treats felt like something of a revelation back in 2010. The combination of cheersquad-style pop vocals with heavier-than-Valhalla guitars—as though your old Jock Jams CD collided headlong with your older brother's favorite thrash metal band—was one of those unexpected but delightful combinations that leaves you scratching your head, wondering why no one had ever thought to do it before. The easy thing for Sleigh Bells would have likely been to keep releasing Treats 2.0 every few years, but instead they've evolved their sound. Derek Edward Miller's guitars are still loud, sure, but they're also dreamier, layered, with shoegaze influences; and vocalist Alison Krauss continues to hone both her vocal abilities and knack for pop melodies. You want hooks? Texis has them to spare. Listen to the standout track "I'm Not Down" as Krauss sings above Miller's chugging guitar notes: "Nobody cares when a line gets crossed/Nobody cares when a life gets lost/And lives do get lost/We gotta look out for each other."
The first few years of the previous decade were a great time to be a music fan, as it felt like a bunch of exciting acts like Sleigh Bells, DIIV, The Raveonettes, and the Dum Dum Girls were reinvigorating the indie rock scene. I saw all of those bands live in concert; I haven't been to a show since the pandemic began, so one might understandably wonder if I'm simply feeling overly fond of a band I associate with those positive memories. But the reason I'm endorsing Texis is because it contains the one new song I've heard this year that actually gave me goosebumps. The penultimate track, "Truth Seekers," is the kind of euphoric 'down but not out' anthem—with background synths that sound like they were lifted right out of a John Hughes movie—that makes the listener feel superhuman for 3 and a 1/2 minutes. "This is gonna hurt but it's worth it," Krauss promises. "True seekers might be damned/I remain forever loyal/I'll find my way out of the grave." It's an arena-ready song that actually hits harder alone in your bedroom. As another grim pandemic year draws to a close, you can almost feel the song imparting the message: 'we've made it this far. Now let's catch each other on the other side.'