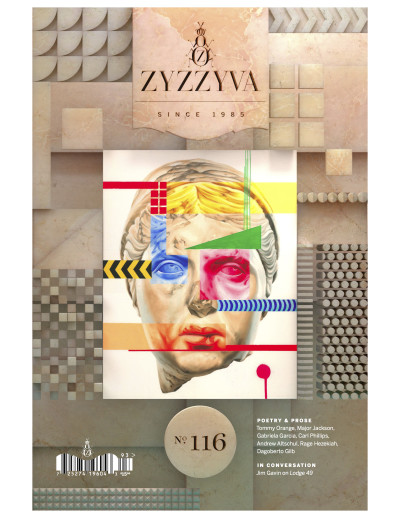 Dear friends, the newest issue of ZYZZYVA is here! Issue 116 is now available for pre-order, and you won't want to miss what we have in store for you. You can look forward to a collection of writing on the subject of labor, including fiction by Tommy Orange and Dagoberto Gilb; an interview with Jim Gavin, the creator of AMC's Lodge 49 (catch the the premiere of Season 2 tonight at 10pm!); and essays by Michael Jaime-Becerra and Michelle Latiolais.
You'll also find poetry by Cedar Brant, Rage Hezekiah, Major Jackson, and Carl Phillips; and more prose by Andrew Altschul, E.K. Ota, Micah Stack, and others.
Always get the last word.
Updates and special offers straight to your inbox.
Keep up with the latest from ZYZZYVA by subscribing to our newsletter.
By subscribing, you agree to our Terms of Use and acknowledge that your information will be used as described in our Privacy Notice.