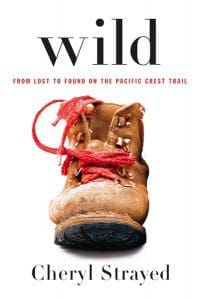 Close to the beginning of Wild (Knopf, 336 pages), Cheryl Strayed's compact and potent memoir about hiking 1,100 miles along the Pacific Crest Trail, the author finds herself holed up in a remote motel room, assessing her baggage.
In a literal sense, this means tallying up the all the things she thinks she'll need for the trek – a lantern, a tent, a foldable saw, a packet of condoms – and stuffing them into a giant backpack. In a metaphorical sense, it means mapping out her escape from a life punctured by difficult endings: the unexpected death of her mother, a recent abortion, a divorce, her break from a "ridiculous" heroin habit.
"I'd simply thought that if I'd added up all the things I needed in order to go backpacking, it would equal a weight that I could carry," Strayed writes. In reality, it takes everything she has to deadlift the load, leave the motel room, and find the trail's beginning.
Always get the last word.
Updates and special offers straight to your inbox.
Keep up with the latest from ZYZZYVA by subscribing to our newsletter.
By subscribing, you agree to our Terms of Use and acknowledge that your information will be used as described in our Privacy Notice.
In a memoir about physical perseverance, the temptation to call up unearned, throwaway revelations sits above every steep climb or exhausting stretch: a non-cautious writer might imagine each step to yield some new perspective on life, each rounded corner to be an axiomatic metaphor. Strayed, by contrast, obsesses over the textures, details and "various agonies" inherent to hiking the PCT. Her catalog of maladies – six lost toenails, patches of calloused "tree bark" flesh, bloodied knees – lend an immediate and decidedly non-ponderous tone to the work. "I was thinking only of moving myself forward," Strayed writes. "My mind was a crystal vase that contained only that one desire. My body was its opposite: a bag of broken glass."
As she marches across mountains and down steep, rocky paths, Strayed begins a dual process of hardening and softening. Halfway through the PCT, she's shed her body's fat and replaced blister with callous; but, more than ever, she's bumping against her most basic, childish needs: sick with hunger, she routinely bankrupts herself on burgers, ice cream and Snapple. This sort of raw desire is tender, and often very funny; it lends legitimacy to Strayed's transformation. Rather than trying to grow by way of an experience, she makes it clear that she's simply trying to live through the experience, growth be damned.
And yet, despite being "consumed only with my most immediate and physical suffering," Strayed begins to grow anyway. Just as the trail strips her of objects she once considered important (in addition to the toenails, she loses a boot, her Band-Aids and a POW/MIA bracelet she'd treasured), so, too, does it whittle away at her denials – about her mother's death, about her drug use, about her propensity to self-medicate with sex. Near the end of her hike, she sees a patch of crocuses and is reminded of the ground on which she sprinkled her mother's ashes after she died. "I reached out and touched the petals of one, feeling my anger drain from my body," she writes. Later, as she lies next to a man she's attracted to, she decides not to sleep with him because "For once I didn't ache for a companion."
By the end of Wild, Strayed's transformation is modest but thoroughly earned. It's not that she's scraped off all the detritus of her past difficulties along the trail; rather, she's become acutely aware of it and learned that the only possible way to proceed is forward, on a two foot-wide path, sweating and panting and bleeding – too exhausted to congratulate herself along the way.
Byard Duncan is a San Francisco-based correspondent for the Bay Citizen and Rolling Stone.