Please send all review copies, submissions, and mail to:
ZYZZYVA
57 Post Street, Suite 708
San Francisco, CA 94104
(415) 757-0465
Masthead
Editor

Oscar Villalon

Senior Editor

John McMurtrie

Editor At Large

Laura Cogan
Publishing

Laura Howard

Print Production

Keith Kinsella

Copy Editor

Regan McMahon

Contributing Editors

Interns
Web Production
Identity & Website Design
Board of Directors
If you have any questions or comments about any part of ZYZZYVA, there are two easy ways to contact us: via post (using the mailing address at left), or by using this query form.
Contact Form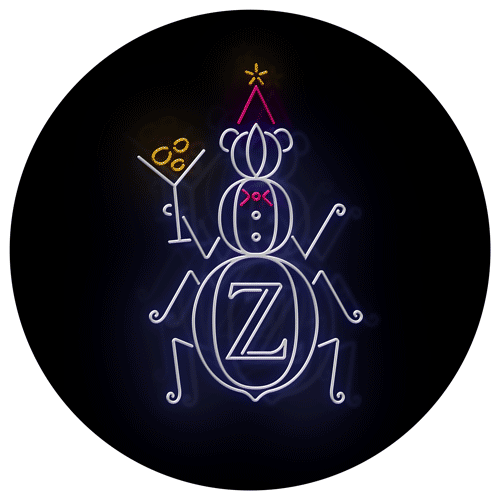 ZYZZYVA Party & Annual Fundraiser
Join ZYZZYVA as we mix things up and transform our annual fundraiser into a party in the Mission! Forget for a moment our national distress, and celebrate with your fellow writers, poets, and artists—and the readers who support them—in the cool dark of the Make Out Room. We'll have music, drinks, a dance floor, and no less an emcee than Daniel Handler to take us through the night!
Friday, June 16, 6:30 p.m. – 10:00 p.m.
Make Out Room
3225 22nd St, San Francisco
This special evening to benefit ZYZZYVA will feature:
A short program featuring contributors and friends including City Lights Bookstore's Paul Yamazaki, poet Ruth Madievsky, and Caille Millner.
DJ Teemoney (a.k.a., music and food writer Tamara Palmer) playing dance tunes from the Eighties and Nineties
A silent auction with opportunities to bid on special items from Foreign Cinema, Alamo Drafthouse, City Lights Books, the Mechanics' Institute, and more, including a lunch with ZYZZYVA's Editors.
Click here to purchase tickets and reserve your space.
About ZYZZYVA
For more than three decades, ZYZZYVA has served as a vital platform for the brightest contemporary writers and artists on the West Coast, across the country, and from around the globe. Along with publishing our highly acclaimed journal, ZYZZYVA also hosts and participates in nearly two dozen events each year, helping to keep our literary community at home thriving. As a small nonprofit, we couldn't do it without you—our friends and donors. All proceeds from this special event support ZYZZYVA's work into the future.
If you're not able to attend, but would like to contribute just the same, please visit our Support page.
Our Sponsors